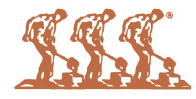 3rd Quarter 2022
Congratulations - Employees of the Quarter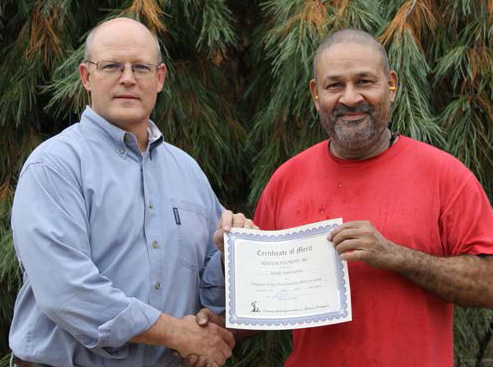 Congratulations to Adolfo Barrientos (above), Benton Foundry's 1st shift Employee of the Quarter. Adolfo works in our Melt Department as the Tundish Ladle Operator and has also been an Iron Pourer. He previously worked in our Molding Department as a manual molder. Adolfo has been employed since May of 2005. He lives in Berwick with his wife Myriam. They recently had a new granddaughter. Adolfo enjoys spending time with his family when he is not at work. Adolfo was nominated for this honor as he is very dependable, he is willing to work extra hours and he takes
on additional responsibilities when needed.
Great Job!
Congratulations to Xenia Ponce (below), Benton Foundry's 2nd shift Employee of the Quarter. Xenia works in our Quality Lab. She previously worked in our Core Room as a Machine Operator and Core Cleaner. Xenia has been employed since January of 2021. She lives in Berwick with her two children, Christopher and Sophia. She enjoys spending time with her children when she isn't working. Xenia was nominated for this honor for her attention to detail, how she addresses issues and her willingness to take on new responsibilities as needed.
Great Job!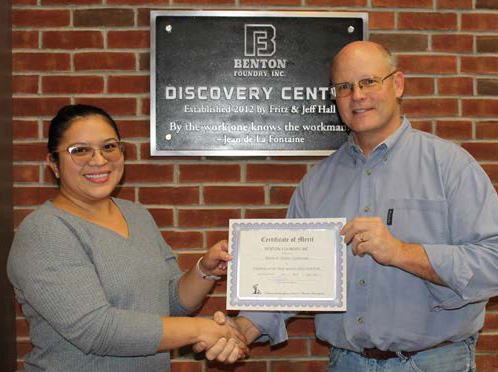 Annual Company Picnic at Knoebels
B
enton Foundry held its 26th annual company picnic on Saturday, August 13th at Knoebels Grove. It was a prefect summer day with lots of sun and fun. We had a nice turnout, with 380 attending. There were lots of great prizes, many of which were donated. We enjoyed each other's company, good food, games and rides. A wonderful time was had by all and a huge thank you goes out to all that participated in making this event possible.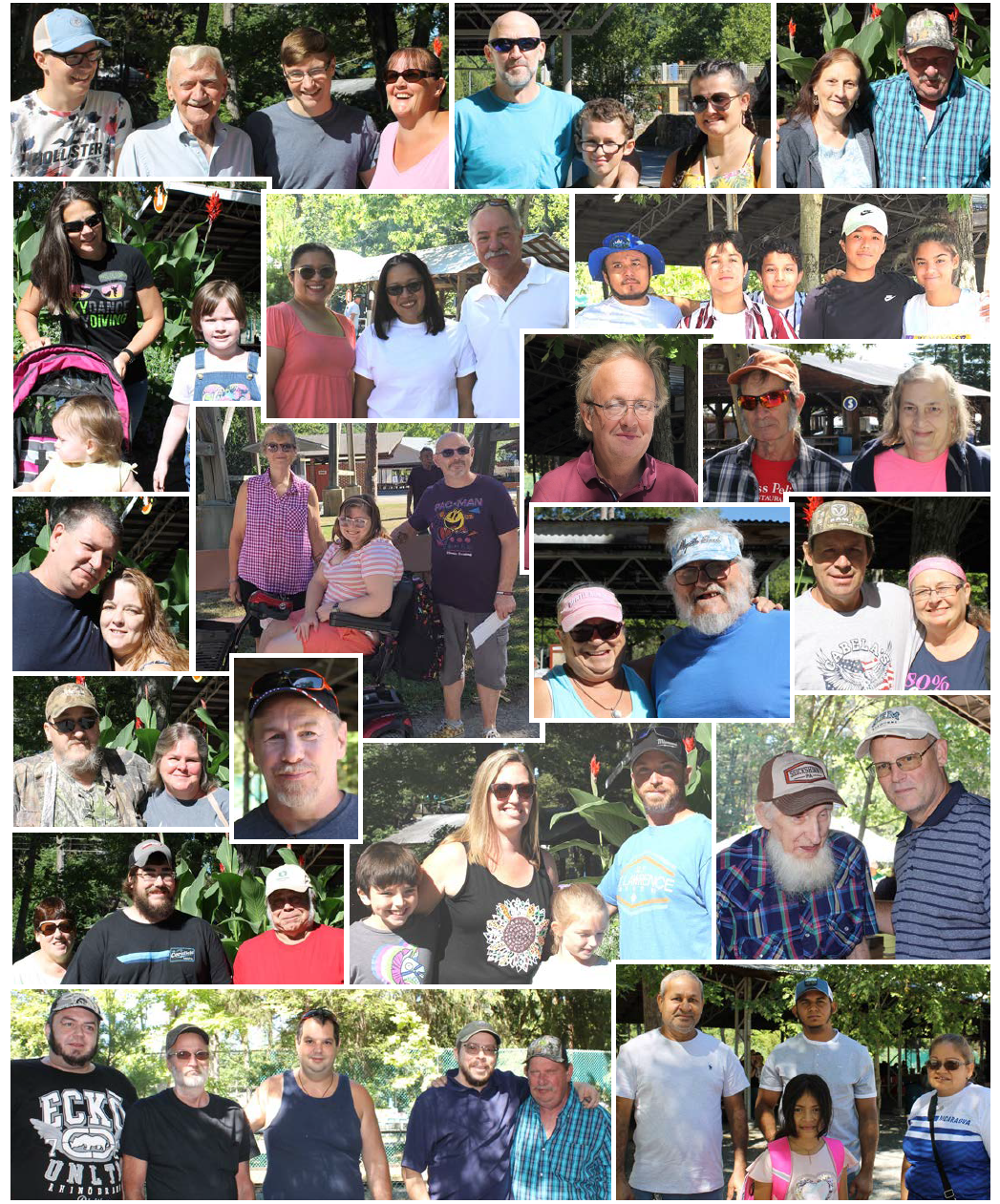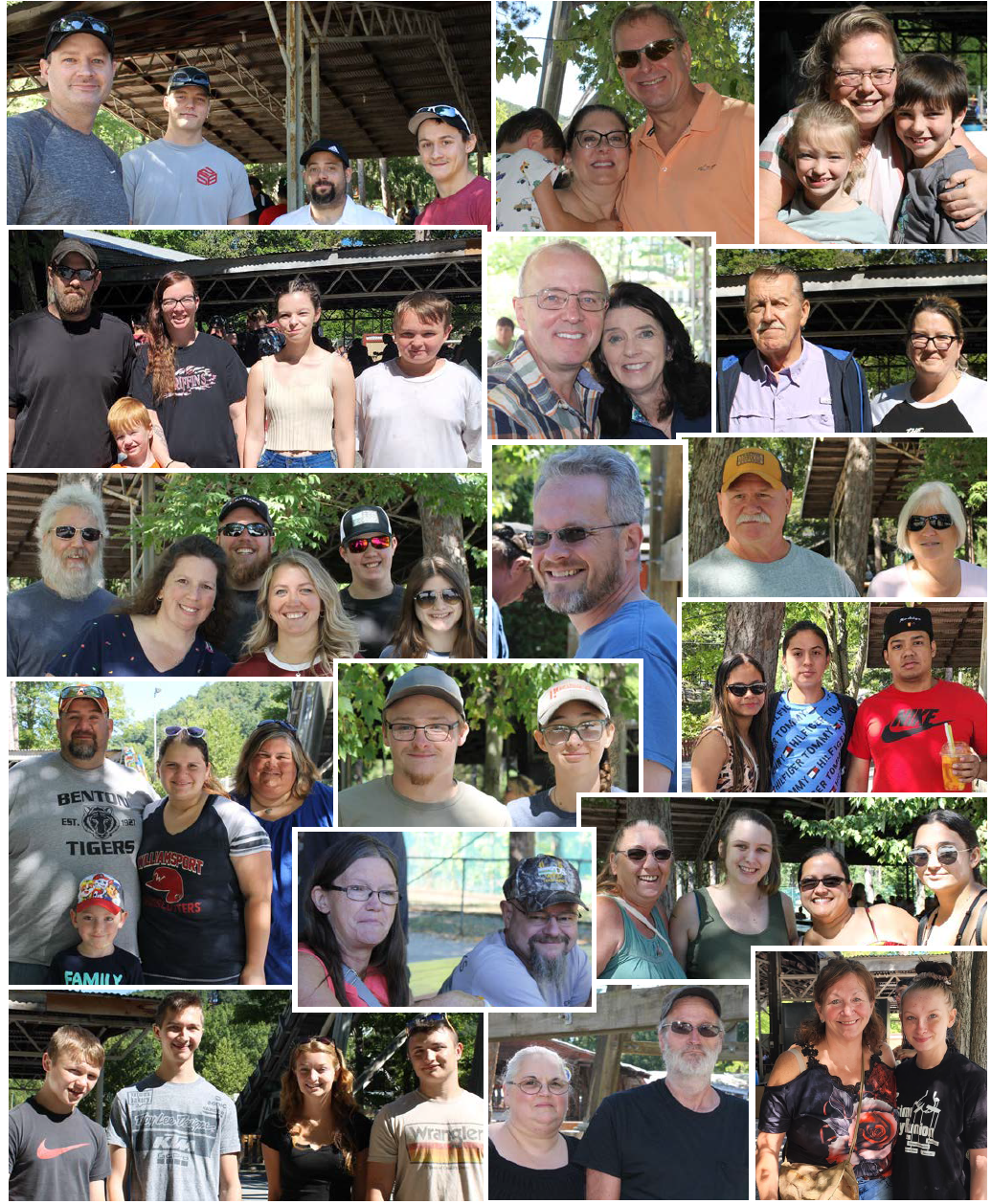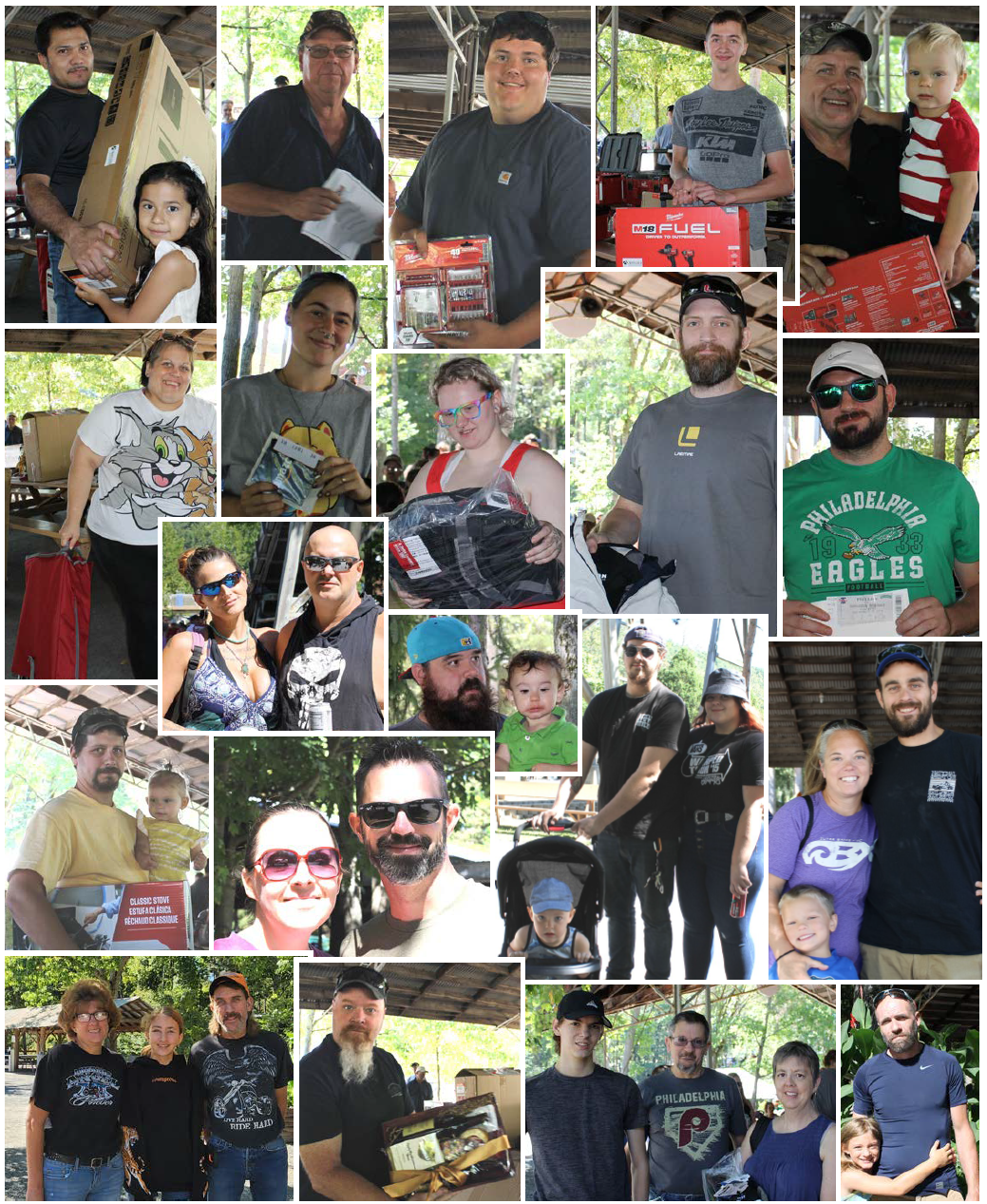 Medical Insurance
M
edical Insurance is the number one benefit at Benton Foundry, in terms of usefulness and cost. Hopefully we all live long and healthy lives. However, when the need for hospitalization or other medical care is required, there is nothing that is more important. Benton Foundry uses Capital Blue Cross of Harrisburg to administer Benton's self-insured plan. The plan is a self-funded plan, with what is known as a stop-loss. This insurance policy kicks in when a claim exceeds $175,000/year. The policy year generally runs from November 1st to October 31st.
Below, is an exhibit to help you appreciate the total cost of insurance. This is paid for by your weekly payroll contribution, plus Benton Foundry's weekly payment of the bills. In total the present year to November 1st looks like the following:
Claims running at $174,000/month through 10 months – Annualized over 12 months
| | |
| --- | --- |
| Total Claims for the Year | $2,088,000.00 |
| Stop-Loss Insurance | $162,180.00 |
| Total Medical Insurance Cost | $2,250,180.00 |
| Number of Insured Contracts | ÷ 168 (Employees) |
| Cost Per Insured | $13,394.00 |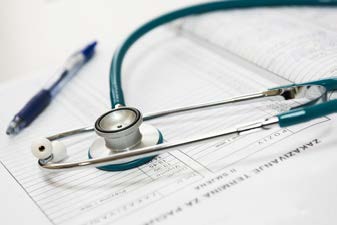 Normal Work Hours: 40 Hours/Week x 52 Weeks = 2080 Hours
Dollars per Hour of Insurance Cost $6.44/Hour
Thus when you look at your total benefits or rate of pay, this accounts for a very large percentage of your pay per hour. It is approximately 25% of your total pay. So while you don't cash this benefit and take it home, it is being paid on your behalf. That is $257/per week in addition to your paycheck. We want you to understand this significant benefit.
We did have several cases this past year where the bill was over $150,000.
Wild Turkeys
Question: How long do wild turkeys live?
This is one of the most frequently asked questions we hear from turkey hunters and others who are curious about North America's greatest game bird. The answer is that, in general, wild turkeys are short-lived with an average life expectancy of 3-4 years, provided they make it through their first year. Wild turkey survival is threatened almost daily by predation, legal hunting, poaching, accident and disease. These factors combine to keep the average lifespan of wild turkeys relatively short. There are, however, individual wild turkeys that somehow escape the odds and live far beyond most of their cohorts.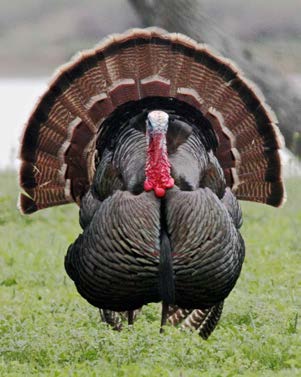 Ever since researchers, curious about wild turkey behavior and ecology, started marking turkeys with leg bands, patagial tags, wing bands and telemetry gear, our knowledge of the birds has grown. In the last few decades, large-scale studies in Texas, Missouri, Pennsylvania, New York, Ohio, Georgia, Florida and other states have resulted in thousands of wild turkeys being live captured and marked. Banding produces data on hunter harvest rates, individual turkey survival, mortality factors, overall movement, dispersal and longevity. Band returns from hunters, recaptures of banded birds and other sources enable researchers to estimate wild turkey populations via complex population modeling. Data on populations, harvest rates and survival arising from banding are used to adjust hunting regulations depending on trends in wild turkey numbers.
Occasionally wildlife biologists are surprised by a rare exception to the "longevity rule." In February of this year, a trapping team headed by Pennsylvania game warden Chris Ivicic rocket-netted a flock of hen turkeys that included a previously banded hen. This capture was part of a larger study under the direction of Pennsylvania Game Commission wild turkey biologist Mary Jo Casalena. The objective of the work is to collect data on hen survival, nest success, nesting rates, nest predation rates and poult survival. Ivicic and wild turkey technician Tony Musselman placed a telemetry transmitter on the hen and released her on site.
Later, Casalena looked through the banding records and discovered that this hen was captured as part of an earlier hen study. On March 8, 2012, Ivicic and his banding crew captured five adult hens in Morris Township, Clearfield County about a mile from where they trapped in 2022. Among that group was this hen. Amazingly, Ivicic had handled the same bird 10 years earlier!
When originally banded, the elderly hen was estimated to be at least 1 1/2 years old, making her at least 11 1/2 years old at the February 2022 capture. Her recent recapture makes this Keystone State hen rank among the longest-lived wild turkeys ever documented.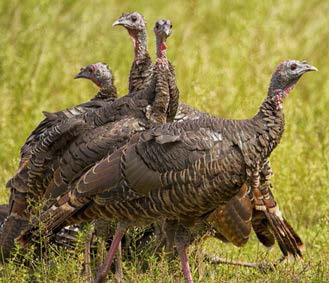 Imagine what a wild turkey of this age has been through and managed to survive! If she nested successfully every year she may have contributed 20 or 30 young to the wild turkey population. Now that she sports a transmitter, Game Commission personnel will keep track of her movements and may learn whether a hen of that age is still capable of nesting. "Grandma," as this old hen has been nicknamed, is one of only a few documented "old-timers" in the wild turkey world. Massachusetts wildlife biologist Jim Cardoza reported a 15-year-old Eastern gobbler banded as an adult in March 1979 and found dead in summer 1992. Florida wildlife biologists Lovett Williams Jr. and Dave Austin reported an Osceola hen recaptured at age 13. Retired Virginia Wildlife Resources biologist Gary Norman documented a banded Eastern gobbler harvested in the spring at age 12 1/2. An adult Eastern wild turkey hen banded by retired New Jersey biologist Bob Eriksen and Joe Garris in August 1981 and illegally harvested in the spring season of 1992 was at least 13 years old. Rio Grande turkey longevity records are 13 1/2 for a banded gobbler in Texas and 12 1/2 for a hen from California. Merriam's subspecies records are 9 and 9 1/2 years. Someone has said that records are made to be broken. Biologists are still learning about wild turkeys, and we may find a few more wild turkeys that defy the odds. Current studies will help us better understand these phenomenal game birds.
Bob Eriksen
Certified Wildlife Biologist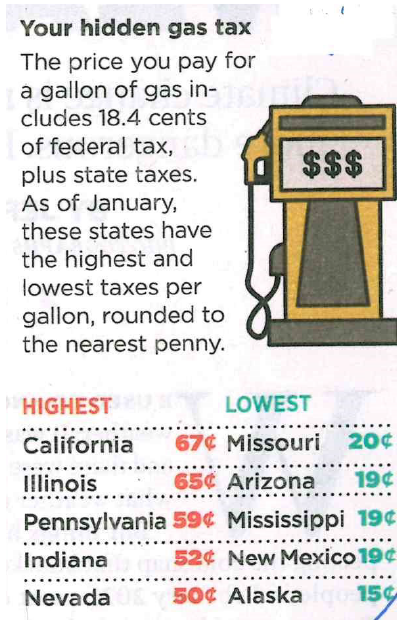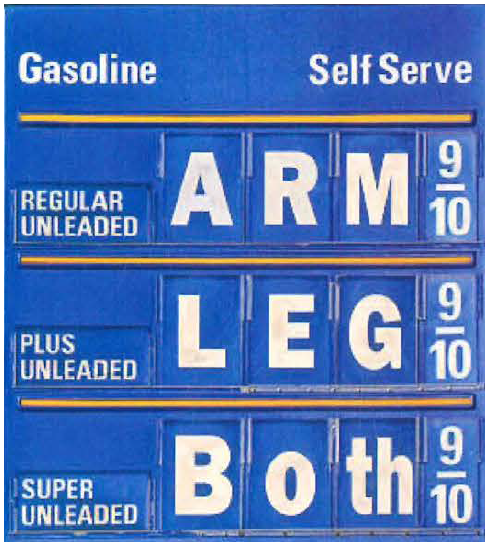 AARP Magazine
Condolences
David Laubach
Our condolences go out to the family of David Laubach. Dave worked in our Core Room as a Core Machine Operator and Box Changer for many years. He also was an Iron Pourer. Dave worked at the foundry for 31 years, retiring in 2017. The Laubach name goes back to Dave's Uncle Morris who started at Benton in 1945. Dave's father, Jack Laubach worked at the foundry, and so did Dave's brothers. The Laubach name is one of the most well-known in the Benton area. Dave passed on July 23, 2022.
Lee Doty
Our condolences go out to the family of Lee Doty. Lee spent over 50 years in the foundry business. He started out at a few large Midwest foundries, operating large cupola melting facilities. Lee then married a girl from Mocanaqua, PA and relocated to  Northeastern PA. He started a second career at Benton Foundry as an Iron Pourer and then went on to do ladle care and refractory work. Lee was an old-school-foundryman, he was very proud of his craft. He retired in 2008. Lee's son Brian also worked in our Grinding Room for several years. Lee and Brian recently relocated to Big Sandy, Texas where he passed on August 10, 2022.

Ronnie John
Our condolences go out to the family of Ronnie John. Ronnie was Benton Foundry's first truck driver, driving to Garden Way and Taco every week. He also made many long-hauls to our customers in the southern states. Fritz Hall presented Ronnie with a Million Mile Award from Mack Truck. He was a fixture in the 1974 R Model. Ronnie worked at Benton Foundry from 1968 until he retired in 2001. He returned once after to help us out for a little while. Ronnie went on to drive at other local companies after his retirement. He was teaching new truck drivers at the time of his death for Tom Bowman Trucking in Orangeville. Ronnie had a full military funeral with over 200 people attending his services. There was a procession of trucks from all the various companies that he worked for, plus five emergency vehicles from the numerous local fire departments where he was a member. Ronnie passed on August 14, 2022.
Len Shutta
Our condolences go out to the family of Len Shutta. Len worked in our Maintenance Department, mainly as a purchasing contact. Len graduated from Penn State University with an Electrical Engineering Degree. He came to Benton Foundry in 2004 when Techneglas closed. Len had worked for Techneglas from 1989 to 2004. Len retired from Benton Foundry in 2019. He was well liked by his fellow workers. Len passed on September 21, 2022.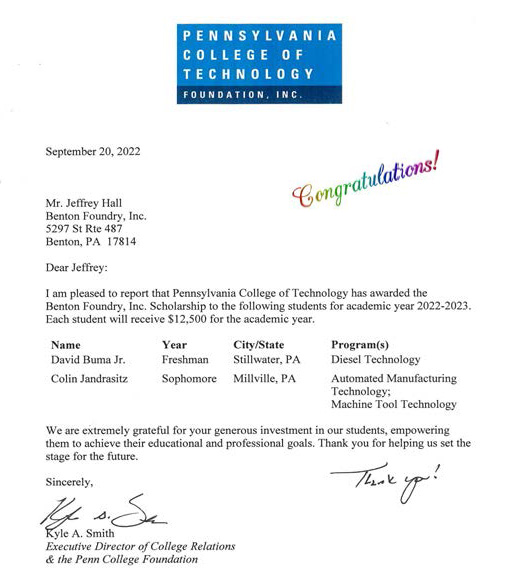 Birthdays
November
Angela Rodriguez
Yesslan Barrientos
Stanley Shuleski
Franklin Parada
Gene Burkhart
Warden May
Aaron McHenry
Justo Catin
DanVillanueva
Patrick Packer
Robert Feliciano
Mary Freed
Jesus Pina
Don Candy
Nick Shovelin
Mike McDonald
Steve Fritz
Ed Gill
Terry Whitmire
Pete Gowin
December
Maria Vargas
Bill Simback
Gene Eckroth
Shane Eddinger
Billy Green
Tim Antoniello
Dave Buma
Ben Hatch
Maria Higgins
Greg Woodside
Julio Zarate
Noelle Myers-Saxe
Guillermo Martinez
Jeff Garrison
Donna Remley
Joe Tabor
Mike Mitchell
Jose Garcia
Paul Wakely
Wilmer Salgado
January
Otilia Miranda
David Bonczek
Jason Karcher
Gabriel Keller
Veronica Guido
David Hetler
Aric Strauch
Tim Miller
Cassandra Shoemaker
Jacqueline Gonzalez
Teo Grigas
Lori McAndrew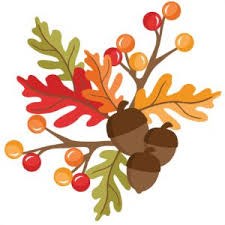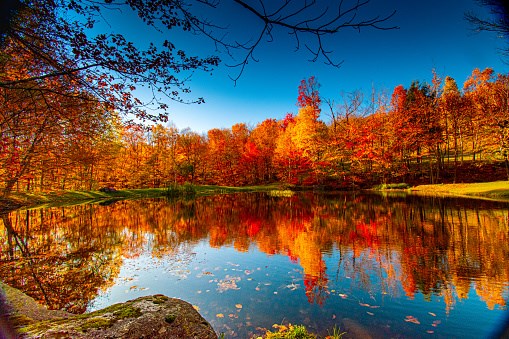 Oxymoron
Bureaucratic Efficiency
Trivia Question???
In what year did the name change from Harrington Foundry to Benton Foundry?
Answer will be in the 4th Quarter 2022
What is the softest mineral in the world?
Talc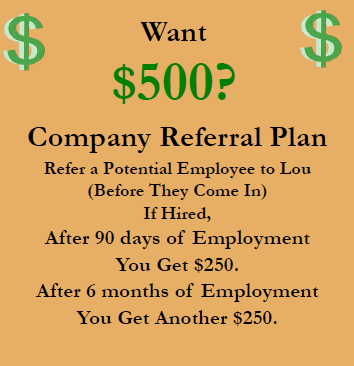 IRONY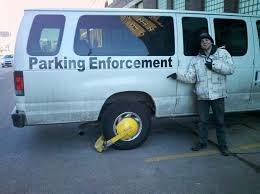 "The Wisdom Well"
"A clever person solves a problem. A wise person avoids it."
~Albert Einstein

The Benton Foundry Newsletter is written for the purpose of keeping employees updated on the events surrounding the happenings at Benton Foundry. The intent is to inform and to a certain degree entertain. The foundry in no fashion wishes to demean or embarrass. If anyone has been offended by this publication, please accept our apology. We will be diligent in an attempt to avoid any situations. We hope you enjoy the newsletter and are happy to hear any recommendations to improve it.