Heat treating, delivery, special packaging, painting, machining and assembly are all services offered by Benton Foundry.
Benton Foundry utilizes a full-service heat treatment facility which offers: annealing, stress- relieving, normalizing, quench and tempering, austempering and surface hardening. This computer controlled operation ensures on-time deliveries with a weekly turnaround. Process certifications are available upon request.
Benton Foundry is somewhat unique in that we maintain our own trucking fleet for hauling your castings within our service area and backhaul our raw materials, when possible. The use of our trucking fleet helps us meet ever-tightening on-time delivery windows. This service is available in LTL and truckload quantities. We can backhaul your empty casting containers as part of this process. This ability to deliver plays well into our quick, prompt turnaround of quality castings.
Benton Foundry can work with your in-house machining capability or your third party machine shop. If these options are not available to you, then there are off-site machining operations that may be able to fulfill your needs. As such, Benton Foundry has stable, long-standing relationships with several proven, geographically-diverse machine shops throughout our market area who are regularly utilized to meet customers machining and assembly requirements. Benton Foundry does no machining on site because of what we believe may be a conflict of interest.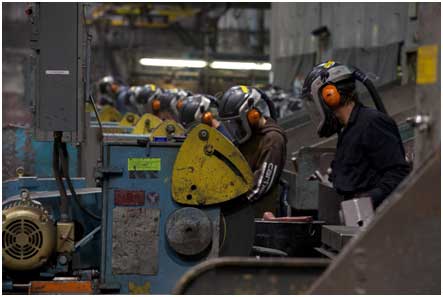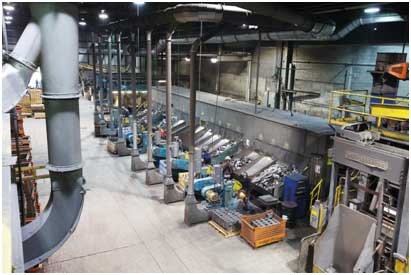 SERVICES OFFERED
Grinding
Robotic Grinding
Shot Blasting
Heat Treating
Special Packaging
Painting
Machining
Assembly
Quick Delivery
Computerized Inventory Control
Most Deliveries in One Day or Less
Reliable Trucking Fleet
ALL STATES EAST OF THE MISSISSIPPI RIVER SERVED BY INTERNAL TRUCK FLEET